Testimonials

"I can't say enough about the excellent work that NBS IT has done on our website. They took a below average website and transformed it into an appealing and informative website, It was an absolute pleasure to work with them. The designer listened to my thoughts and suggestions and far surpassed my expectations. I highly recommend that you use NBS IT to develop your website."

"As a small company with 15 computer systems, NBS IT have bailed us out of numerous computer related emergencies. Using their expert advice, we are now able to control the flow of information better which in turn has saved me time and money. Any company looking for high quality computer support would do well by contacting NBS IT."

"I am thrilled to no end to have had the opportunity to work with such a fabulous company. They are friendly accommodating, and patient. When you combine those highly valued intangible elements with deluge's impeccable technical know-how, expertise, & creativity, you get a truly formidable force."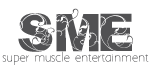 "NBS IT have been superb. Their customer service is great. They respond very quickly and go above and beyond to get the job done."